Must have! Check out 5 AWESOME Star Wars Collectibles!
Best Star Wars Collectibles
"a long time ago in a galaxy far, far away"
At this exact moment no one would dare to say that they don't know Star Wars!
We all surely are impressed by the film, which has great content, great characters and epic battle scene!
So for collectors that are interested in Star Wars collectibles, we are going to present them to you!
---
Here are 5 Star Wars Collectibles!
Star Wars The Black Series Light Sabers – great sabers are for great warriors!
See more information  ( Amazon.com )                         
About the light sabers
Realistic light effects

Authentic movie sound effects

Real metal hilt

Display stand

Includes Lightsaber, stand, and instructions.
---
2. 
                 Star Wars The Force Awakens Battle Action Millennium Falcon – used by the legendary Han Solo – leader in the Alliance to Restore the Republic and an instrumental figure in the defeat of the Galactic Empire during the Galactic Civil War
Yes, it can shoot.
About the product
Shoots 2 Nerf darts; Lights and sound effects

Includes Chewbacca, Finn (Jakku), and BB-8 figures

Recreate scenes from the Star Wars universe

Includes vehicle, 3 figures, 3 accessories, 2 Nerf darts, and instructions.
---
3.
One of the reasons you love Star Wars : The Force Awaken is now purchasable!
Sphero Star Wars BB-8 App Controlled Robot 
And yes, it can roll!
This is by far the most interesting thing to have in your house.
About the product
BB-8 app-enabled Droid with a tough and waterproof polycarbonate shell

Bluetooth Smart connection allowing Gyroscopic propulsion to a 30m range

Induction charging stand providing 60 minute battery life

Compatible with the Force Band for control via gestures

Free iOS & Android compatible apps; allow Adaptive Personality and view holographic recordings
---
4.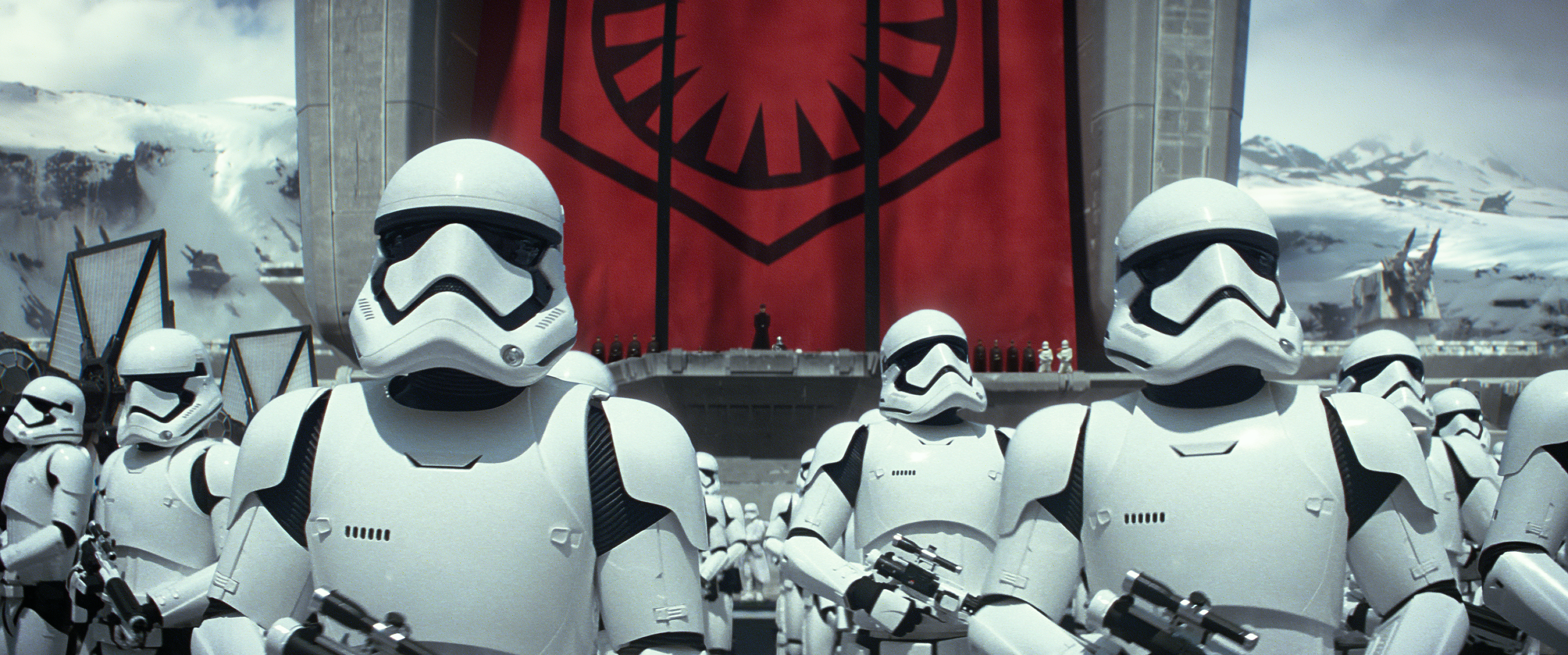 My all time favorite character! Although they never hit their target, they still keep fighting for what they think it's right.
     Takara Tomy A.R.T.S Star Wars Space Opera 5 Storm Troopers
Meet these little cute stormtroopers!
About the product
Battery type: Alkaline AAA batteries: three

(C) & TM Lucasfilm Ltd.

Age: 8 years and older
---
And the last but not least..
5.
Yoda, Grand Master of the Jedi Order for me he is the most badass old character in Star Wars series. Despite his hundreds years old age, he is still one of the greatest and most powerful jedi ever.
Star Wars Legendary Jedi Master Yoda
About the product
Yoda's voice recognition makes him the most realistic Star Wars toy ever! He speaks 115 phrases that lead to Jedi Wisdom and Lightsaber mastery.

Yoda's realistic movements display unmatched Jedi Lightsaber skills; watch Yoda perform his signature 360 Lightsaber attack!

Legendary Yoda is for Jedi's aged 6+. 6 C batteries required. Batteries not included.

Includes: 1 Legendary Yoda, 1 Lightsaber, 1 Cane
What do you think about these Star Wars collectibles? feel free to suggest anything below!
Have a nice day! and may the force be with you!